The Commission: Organized Crime Grand Strategy
[youtube]RpI-gBNPT34[/youtube]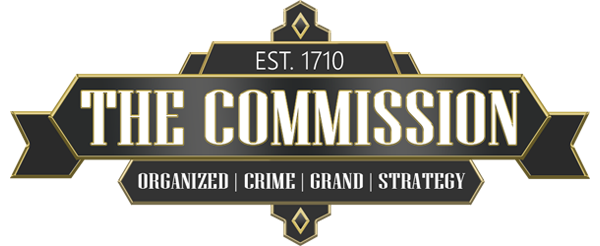 The Commission: Organized Crime Grand Strategy takes influence from the heyday of the 1930's American Mafia, featuring organized crime in the city of New Shore vying for control, money, and power. Pick one of the five unique families, exert your influence on the city and remove competing powers using violence, politics, and careful investment of illegal rackets.

CHOOSE YOUR PATH:
Begin your path of supremacy by choosing one of the five families, each with unique backgrounds, strengths, weaknesses, and connections to the city of New Shore. See how you stack up against enemy Dons with the Commission's rankings. Earn the favor of Dons from across the country and determine the unspoken rules of organized crime.

CLAIM YOUR TERRITORY:
Navigate the five boroughs of New Shore. Each district is populated with iconic neighborhoods to control, showcasing the rich history of New Shore's five families. Invest in various rackets and take what you deserve from the citizens of New Shore. Pick the perfect crime for each neighborhood, then defend your territory from police and opposing families.

EXPAND YOUR CONTROL:
Manage the internal politics of your family through a deep loyalty system, keeping allied Capos steadfast under legal pressure, else they become a "rat", crippling your organization. Bribe local city officials using political favors to your advantage and protect your growing empire against organized crime crackdowns

SMOOTH SOUNDS:
Experience the Prohibition era through a period inspired soundtrack of 1920 to 1930's jazz, with a score that captures the grittiness of organized crime.

Title: The Commission: Organized Crime Grand Strategy
Genre: Casual, Indie, RPG, Simulation, Strategy
Developer: 302 Interactive
Publisher: 2:30 AM Studios
Release Date: 23 Aug, 2018
Links
Steam
Developer Twitter
Publisher Twitter